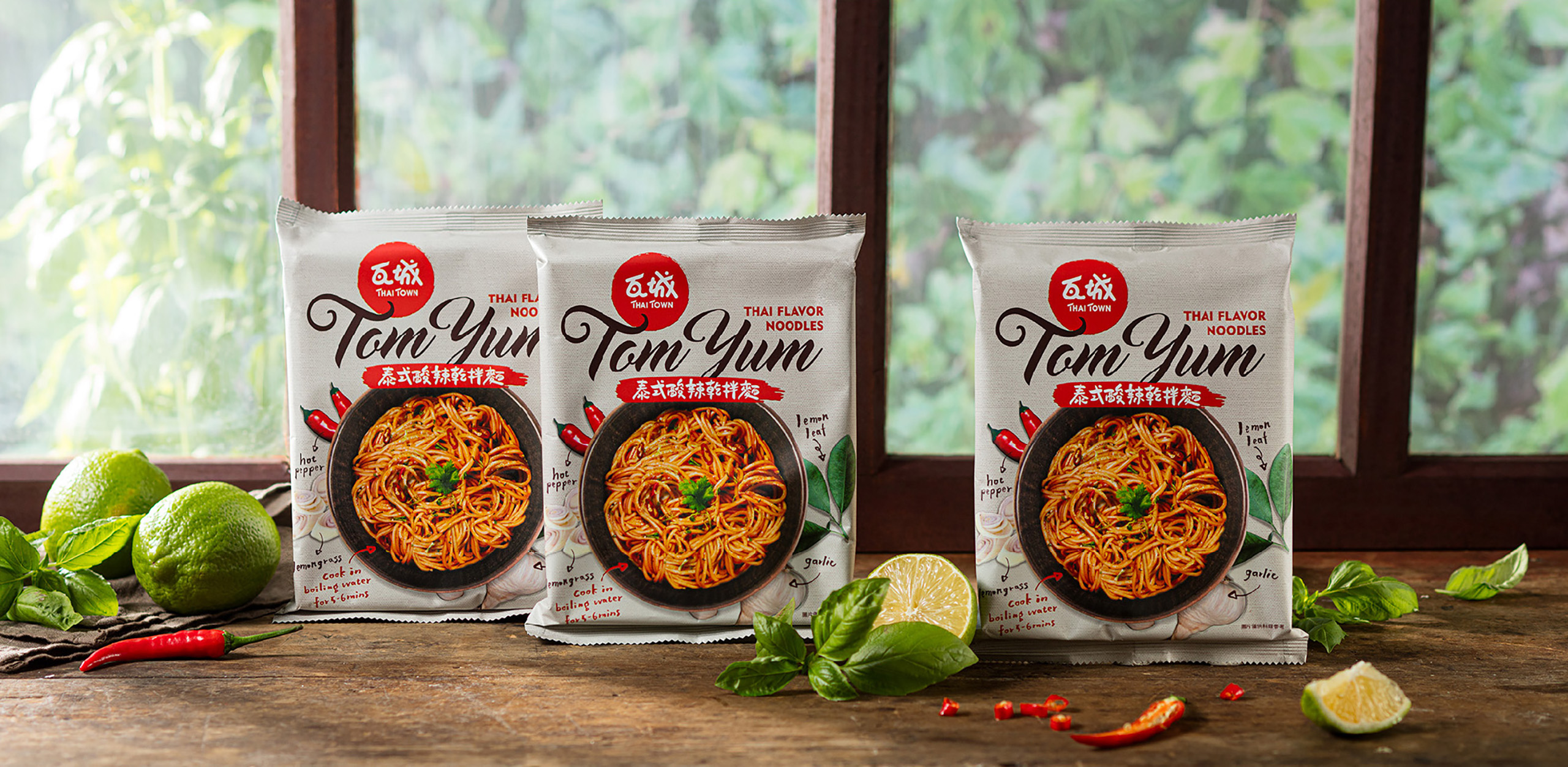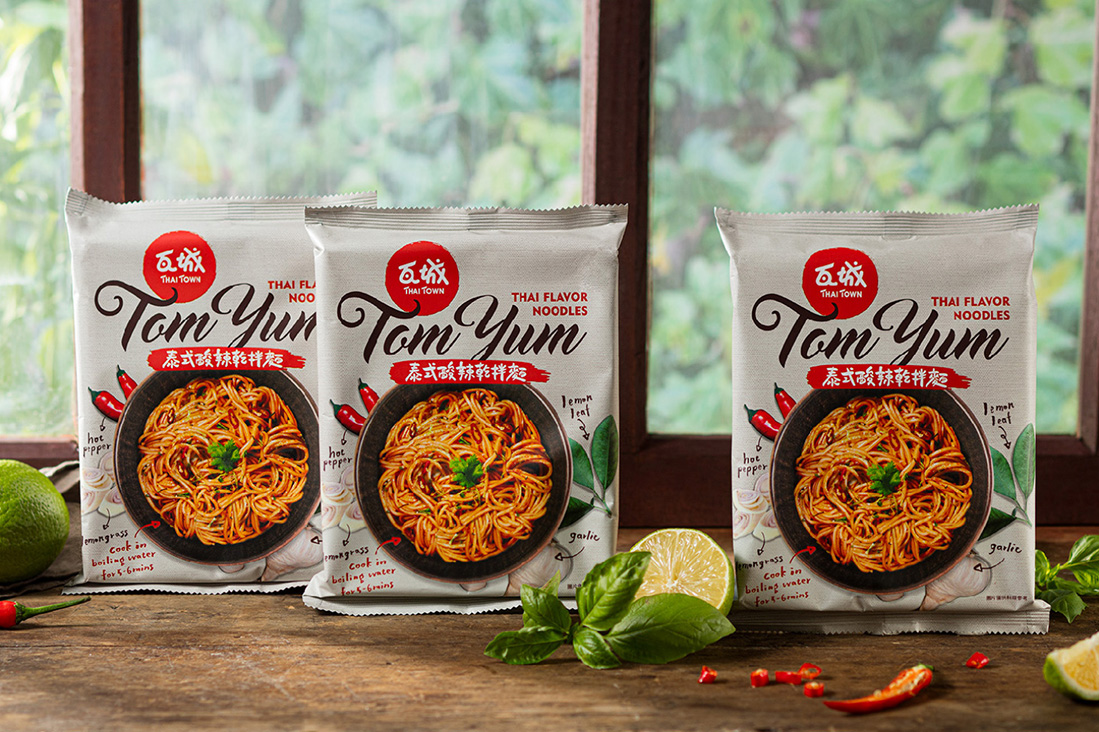 Tom Yum
Tom Yum Noodles
Client: THAI TOWN
Trend-Setting Thai Cuisine
Established in 1990, Thai Town has become the largest Thai cuisine chain and a well-known brand in Taiwan. Serving authentic Thai cuisine, the high-quality food and beverage space triggered off a Thai food fad in Taiwan. It has also become the emblem of good taste in the memory of consumers in Taiwan.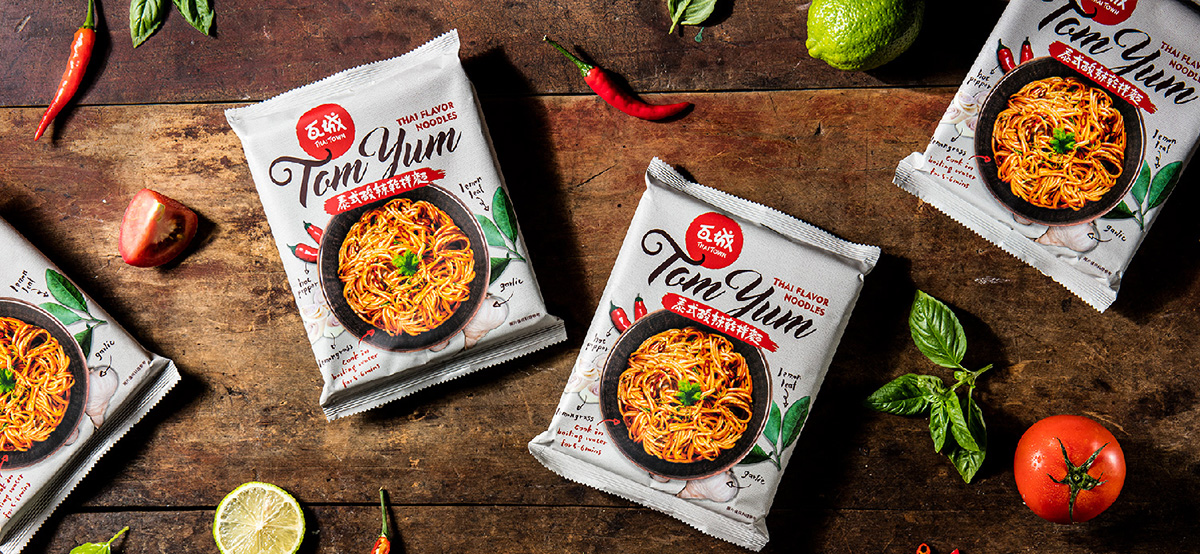 Entice Your Taste Buds, New Thai Cooking Style
As a pioneer in Thai cuisine, Thai Town was the first to present Thai style instant dry noodles. Using manually dried Guanmiao Noodles, it is served with special Tom Yum recipe, aiming to present consumers with a novel and marvelous taste. Regarding packing, it uses a substantial and abstract manner to allow the natural ingredients to scatter around. The hand-written fonts give people the feeling of "cooking the good taste of Thai Town at home." The natural and cozy style of the design, the rich visual effects display the all new Thai fashion.
Approach: Product Positioning / Product Naming / Package Strategy / Package Design / Printing Planning