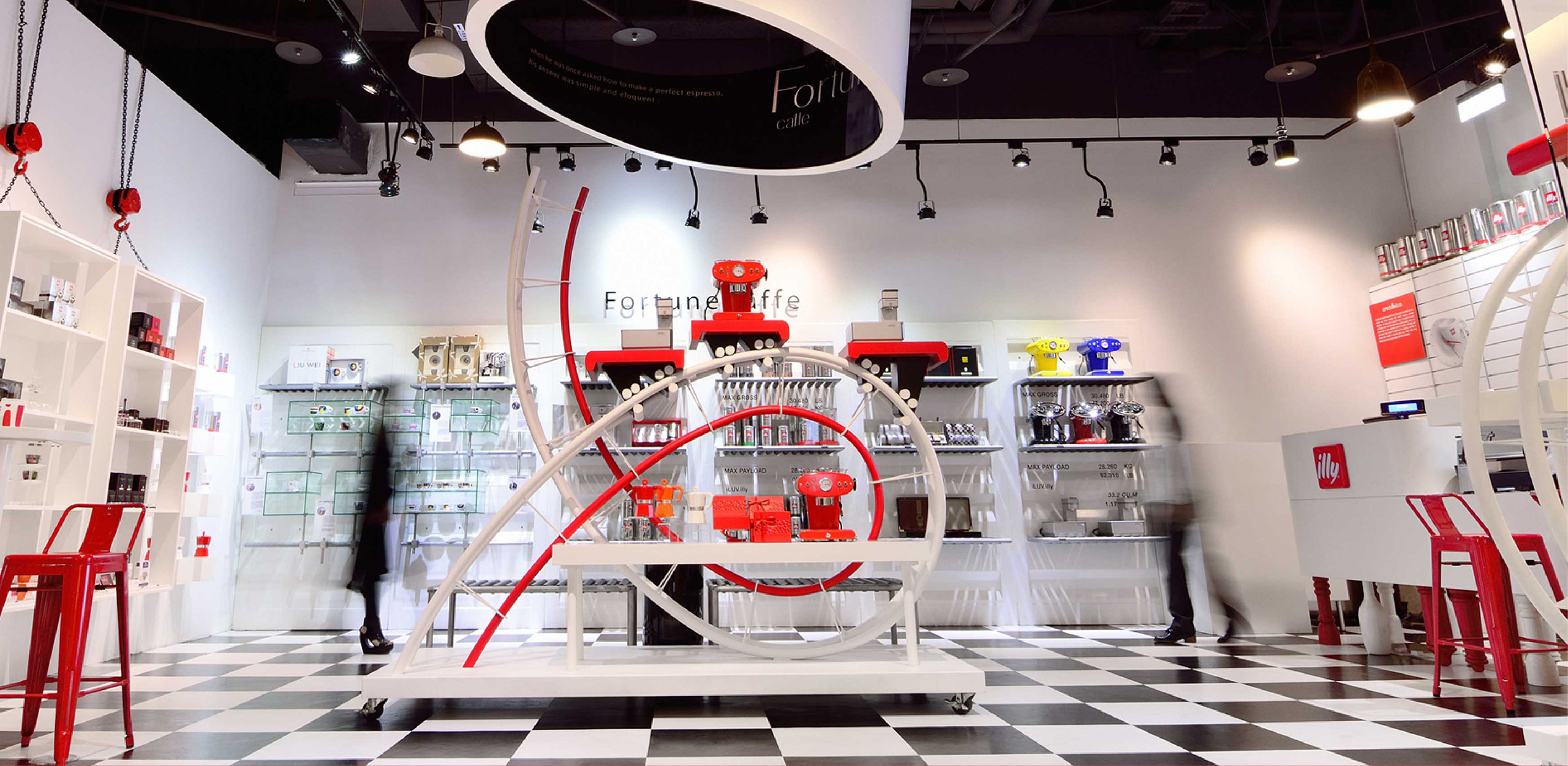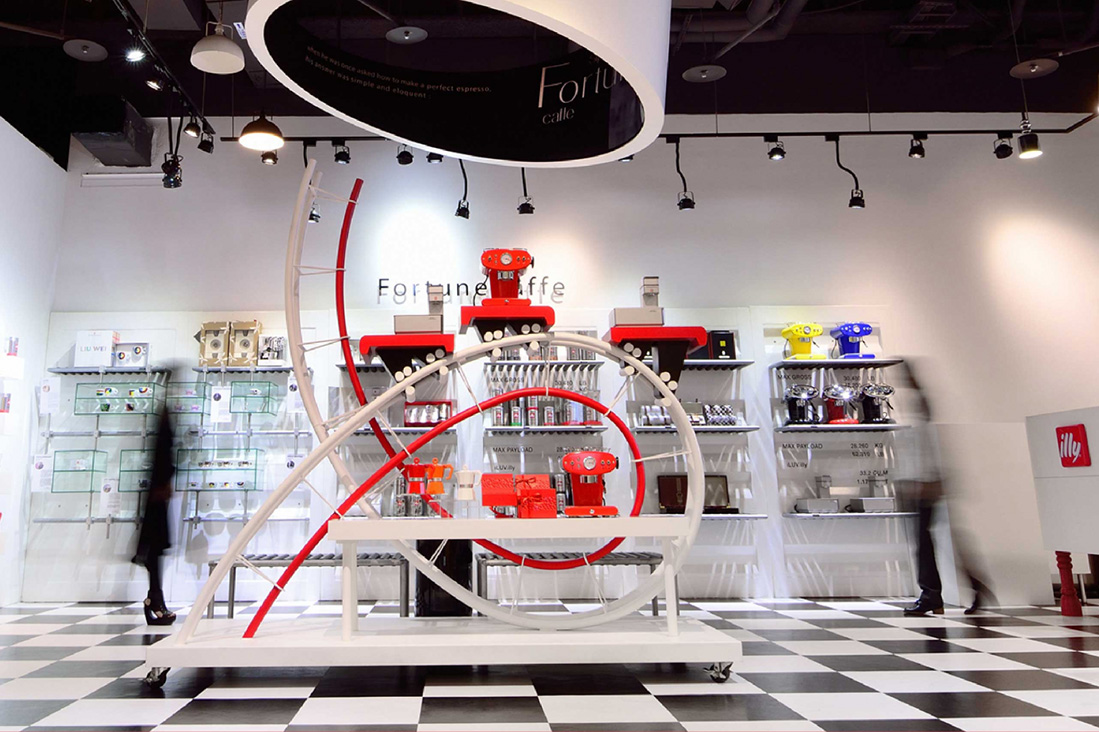 illy
Songyan Concept Store
Client: Fortune Caffe
Pursuing Impeccable Perfection
illy has always believed to "not be satisfied with a cup of coffee, but to pursue impeccable perfection". With a mission, passion, and obsession to delight all those who cherish the quality of life, illy aims to become the world reference in coffee culture and coffee quality.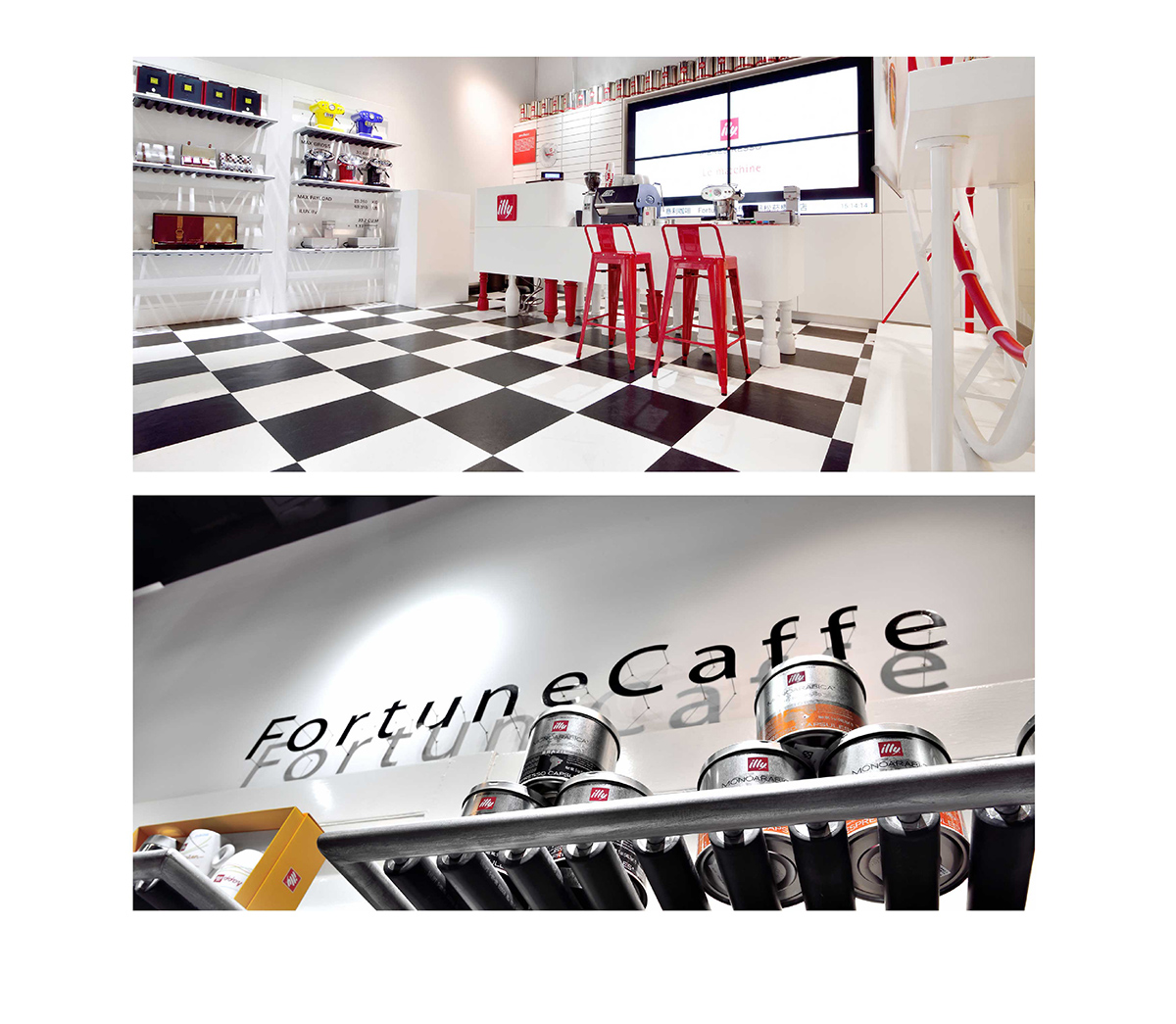 Wonderful Everyday Coffee Experience
Through a shipping container conveyer belts, this design communicates an Italian national coffee brand coffee shipped directly from the source. Choice of color includes illy's red and white, and we've taken the "l" in illy's brand value "Live HAPPilly, converted it into a cursive line, and incorporated it into a central display for conceptual products. We've also designed the central display to be movable, so it can be adjusted to work with different promotional events. This unique spatial design dutifully reflects illy's dedication to its products, and to the conveyance of coffee culture.
Approach: Design Strategy / Space Plan / 3D Simulation / Material Recommendation