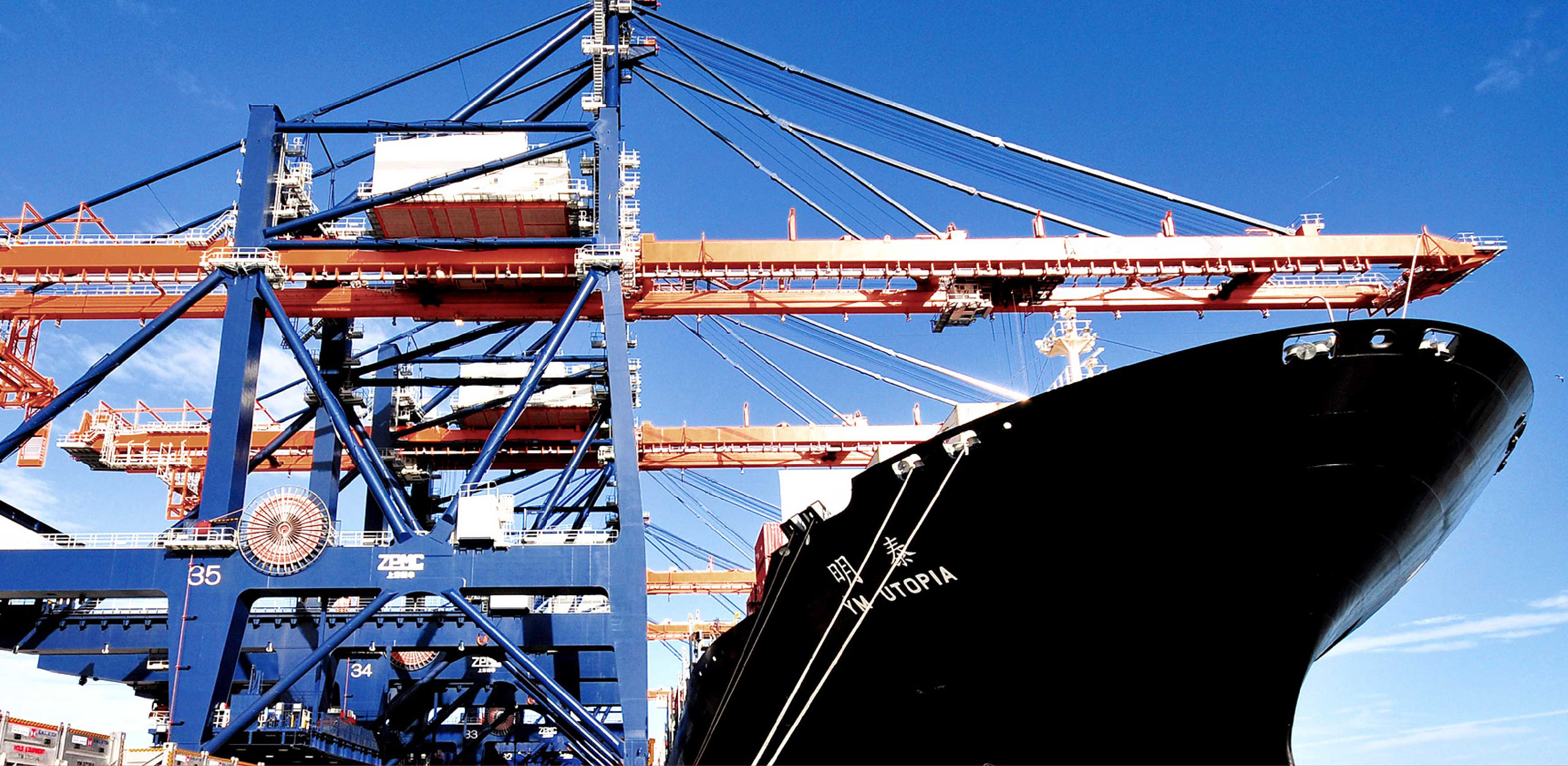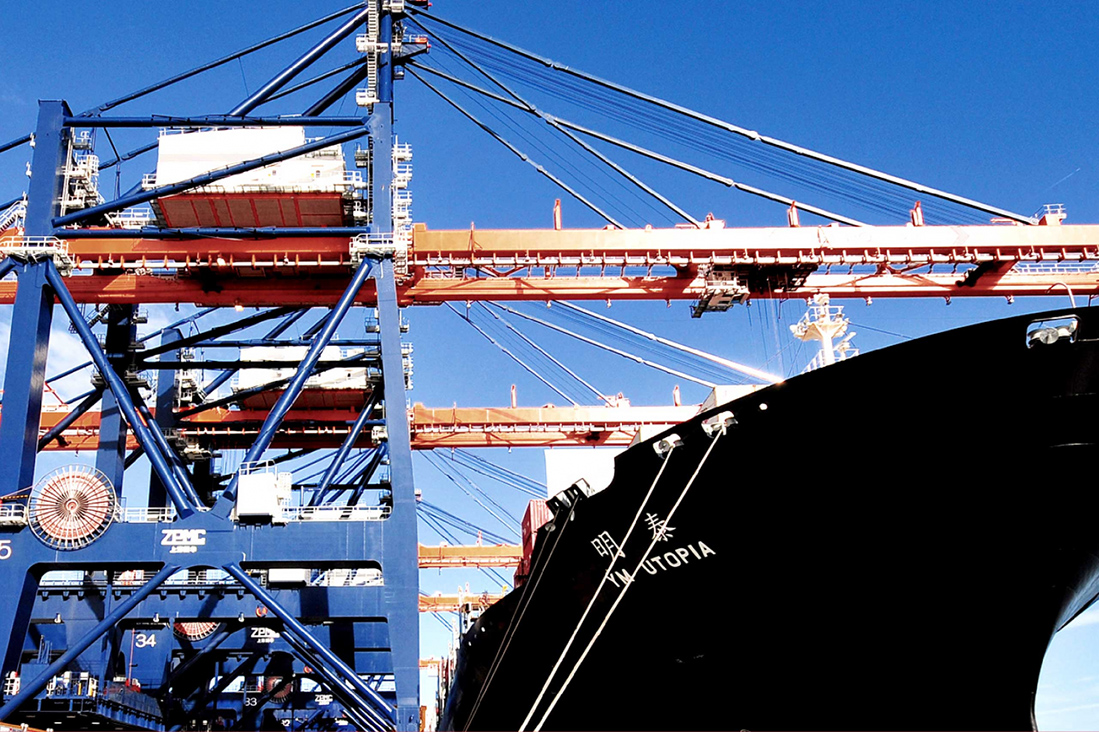 YANG MING
Corporate Brochure Design
Client: YANG MING
Modernized Management Rooted in Service
YangMing Marine Transport, one of the premier marine transport companies in the world, adopts a "rooted in service" core value. Yang Ming's modern, systematic, and efficient management provides customers with comprehensive services that are "precise, fast, reliable, and economical".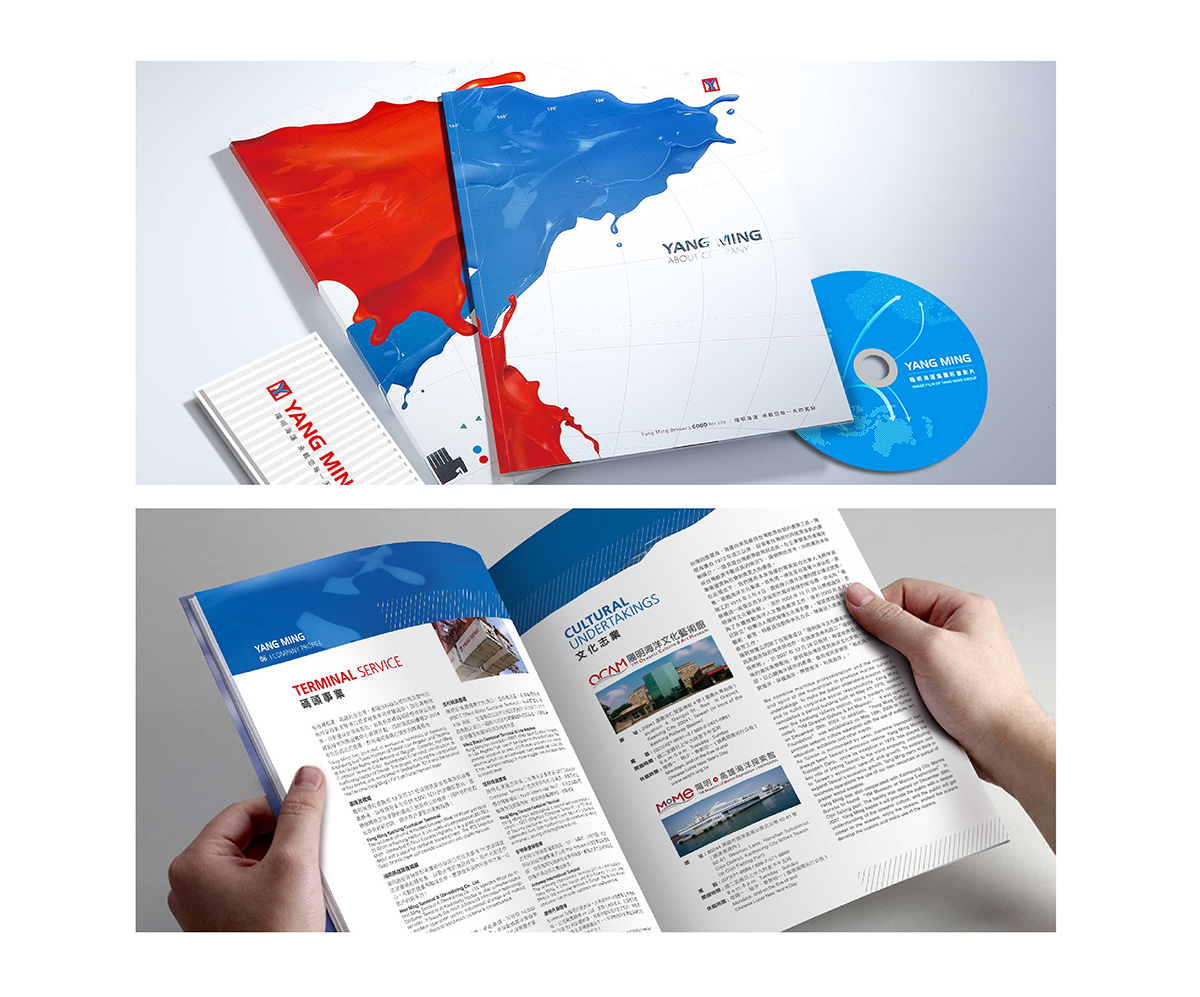 Shipping without Boarders, Infinite Possibilities
This design draws upon the blue and red main visual colors of Yang Ming Marine Transport's logo, and develops them into a series of visual extension designs. The fluid colors splash and overlap to reveal the text inside , and the global geographic coordinate system signify Yang Ming's footsteps covering all over the world. The overall visual presentation communicates a brand image of infinite possibilities.
Approach: Design Strategy / Copywriting / Visual Design / Printing Planning