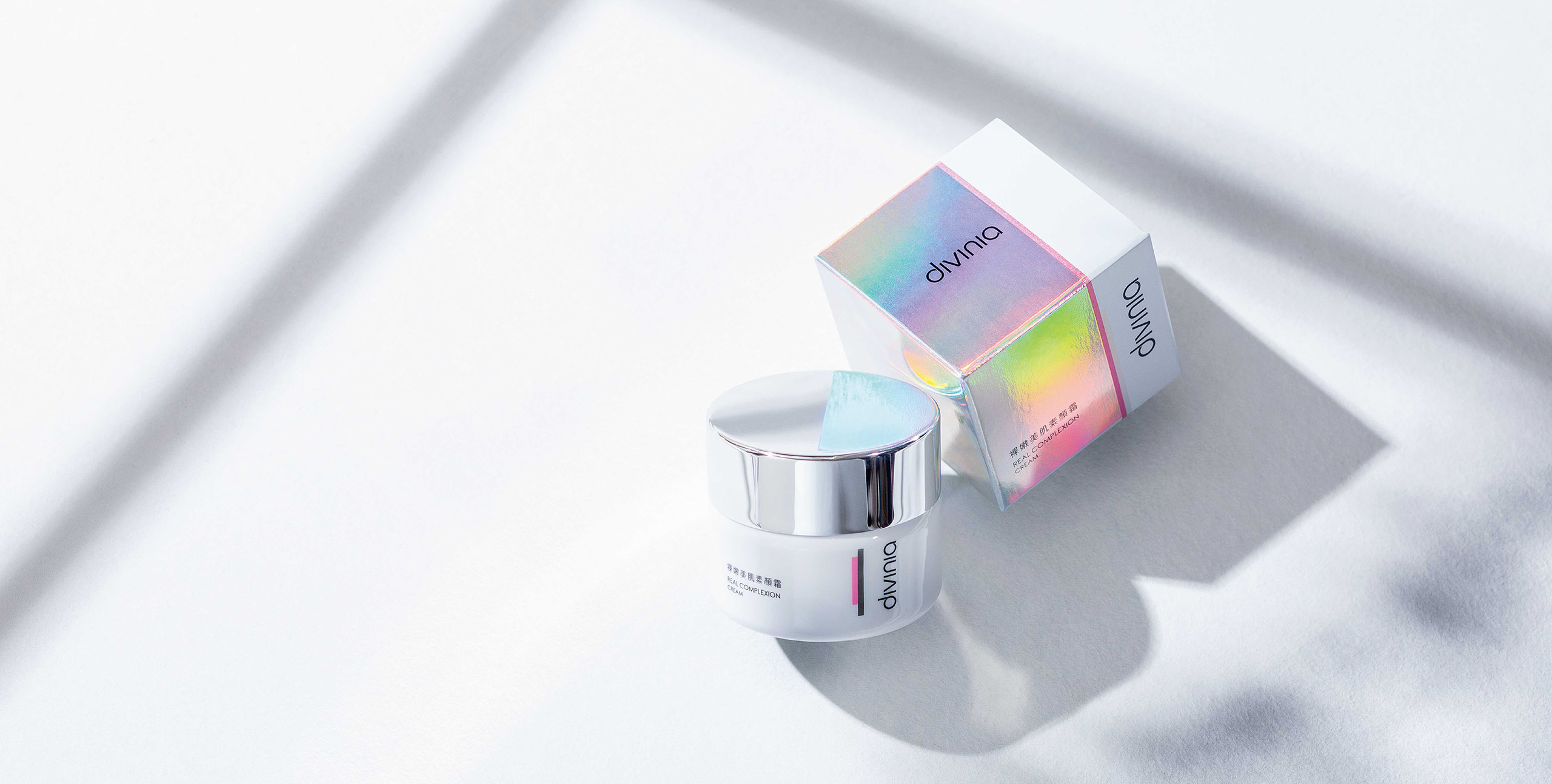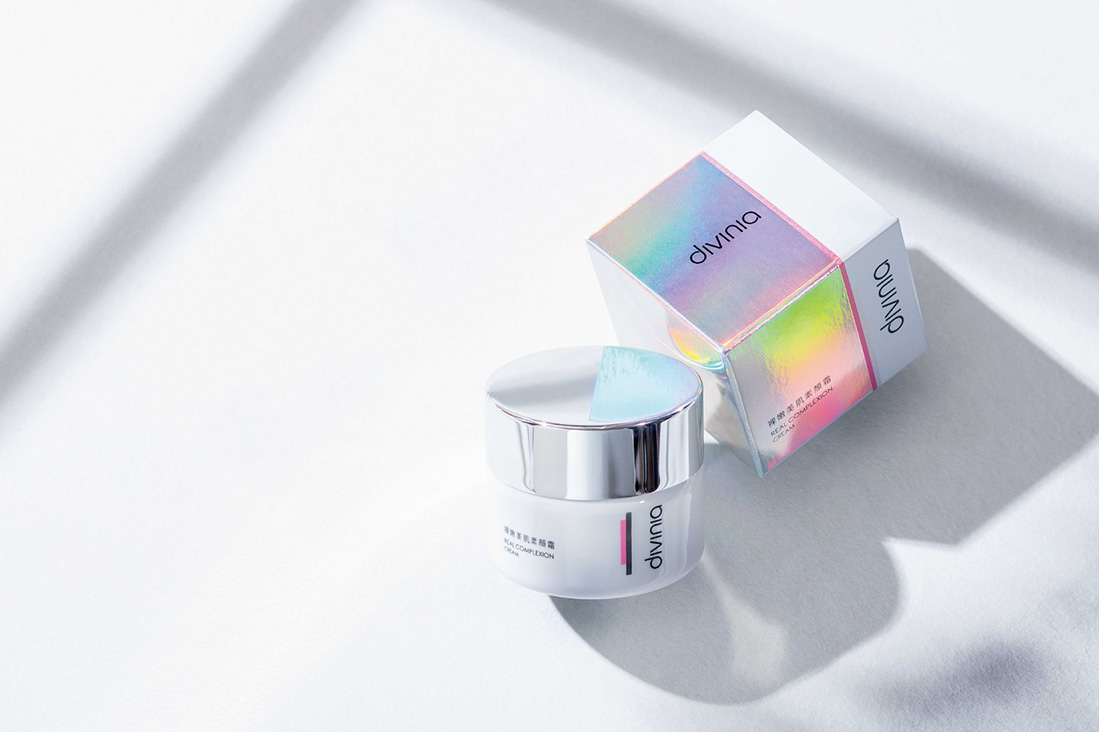 divinia
Makeup Base Series
Client: watsons
Skin Beautifying Facial Cream, Fair Complexion in a Bottle
divinia presents the "3D Photo Finish CC Cream" and "Real Complexion Cream" in the same series. With the four major functions of brightening, moisturizing, whitening and repairing, it brings zero burden "natural no make-up" to young women. The overall design continues the lines and elements of the original series. A thin laser coating is applied on the outer box to present the pearl extracts in the product and symbolize the natural white luster of the skin. The design continues the fresh style of the series, allowing the product to enhance its product identification.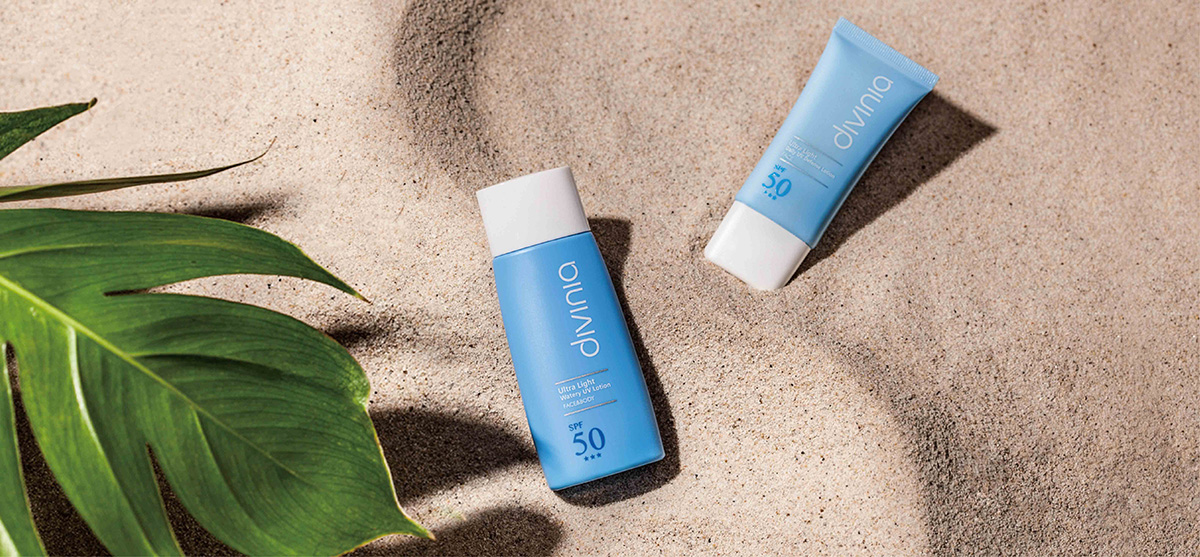 Sunscreen Series, Light Aqueous Feel
To illustrate divinia sunscreen lotion's light texture, and hydrating feel reminiscent of personal care products , our approach is to portray the product's moisturizing characteristic through a distinct watery visual, and highlight the product's SPF rating and performance through arranged lines and big colors .
Softer color tones unite the product line, as they reflect the product's light, aqueous, non-sticky appeal.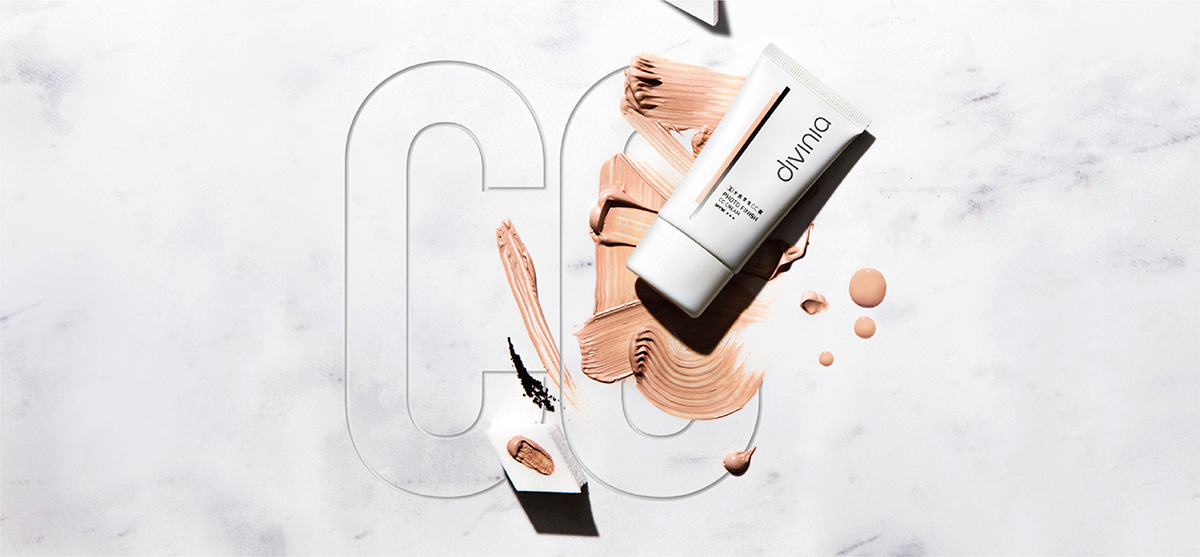 3D Aqueous Soft Focus CC Cream, For Easy Natural Complexion
Divina launches a CC cream with smart color adjustment features, which achieves a light, natural complexion. Continuing with divina's overall design tone, the product packaging adopts a clean, concise design language, which conveys the simple, clear feel the product delivers; the linear designs adds visual content, as the pink and metallic silver lines convey a sense of technology as they hint at the cream's smart color adjustment function.
Approach: Package Strategy / Package Design / Printing Planning