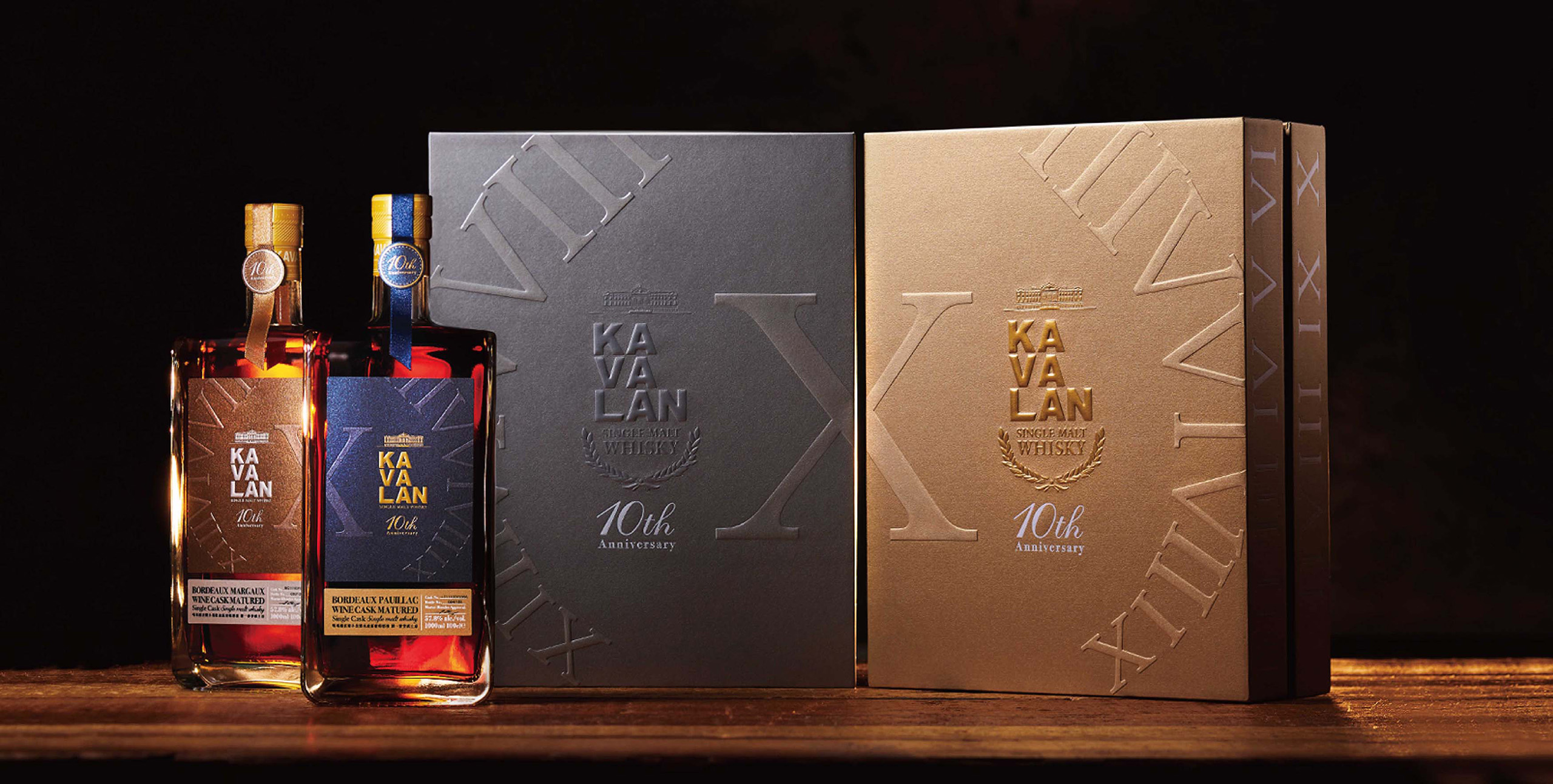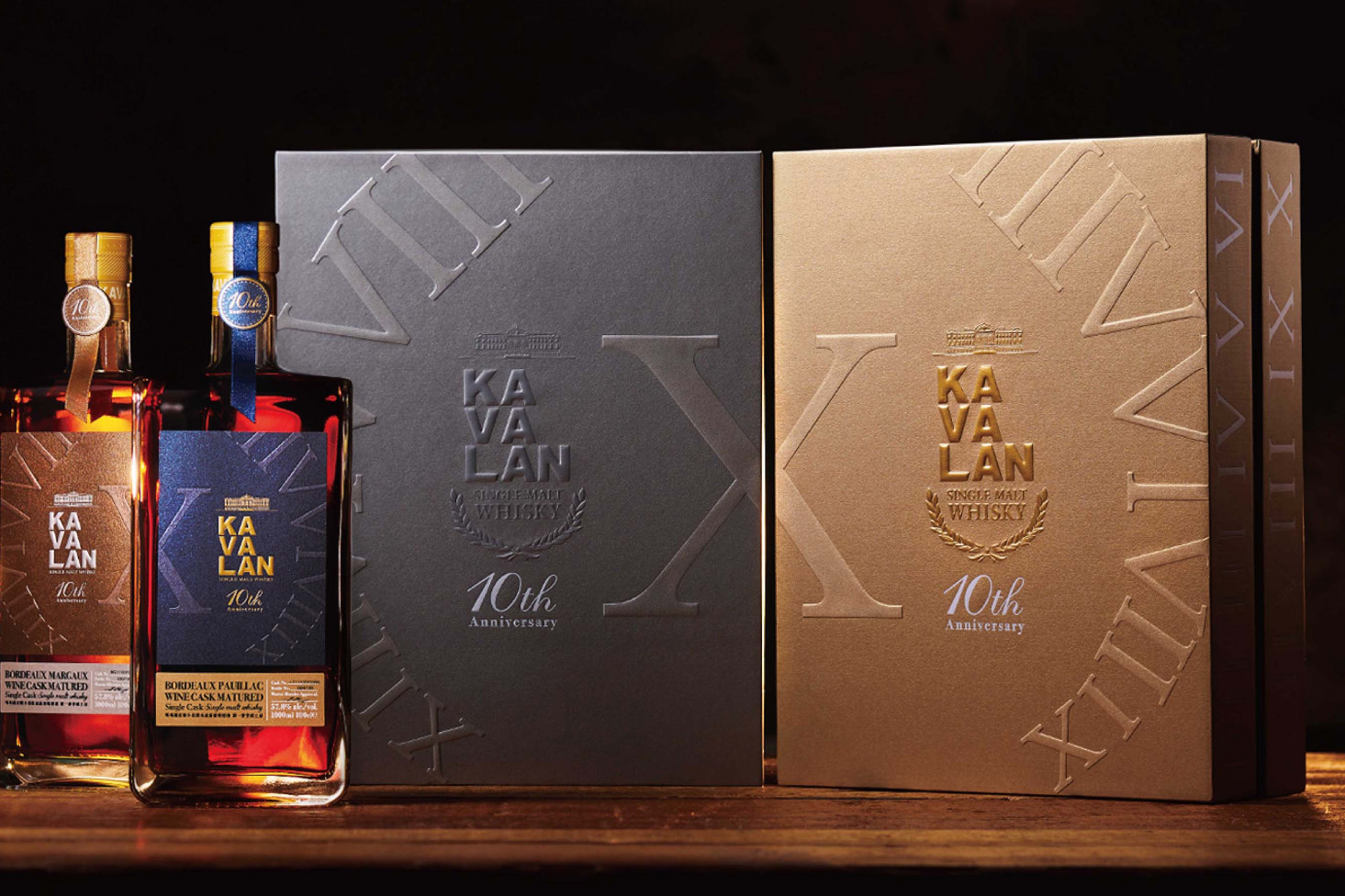 KAVALAN
Whisky 10th Anniversary Package Design
Client: KING CAR
Extracted in Taiwan, Fermented in the World
Within its tradition of excellence and innovation, King Car Group established the whisky brand "Kavalan Whisky" in 2006 , and chose the Lanyang Plain to build Taiwan's first whisky distillery to grind, mash, ferment, distill, age and blend whiskies in-house. Taking its name from the ancient indigenous name of this part of Yilan County, Kavalan Whisky's amber hue and smooth texture reflect the terroir of these plains, taking the world by storm with its unrivaled flavor and unique character.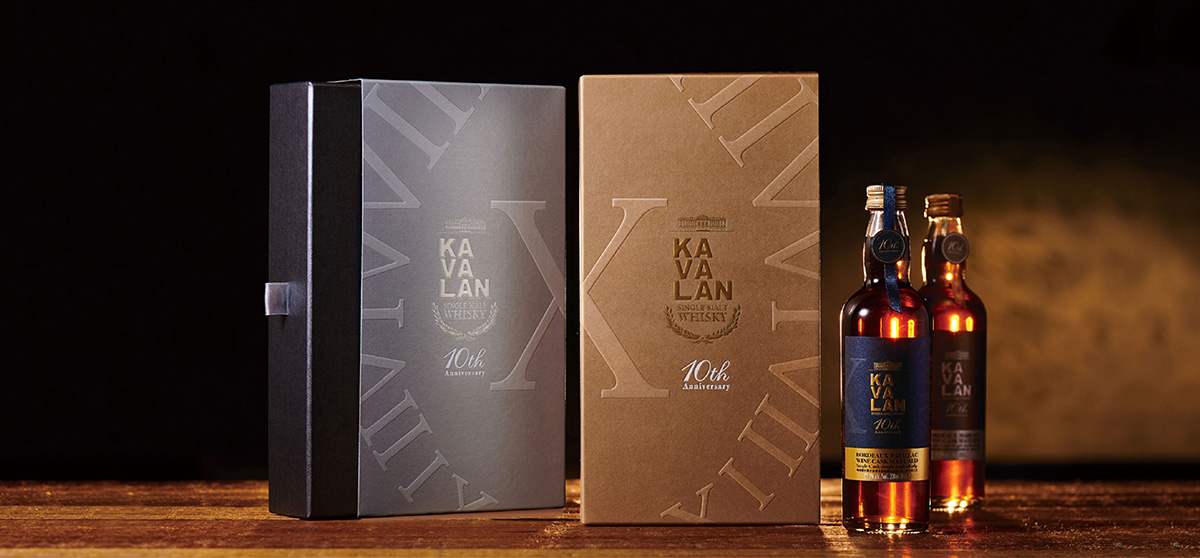 Rare, Premium Brew Ten Years in the Making
The design strategy revolved around visualizing the concept of "passage of time."The Roman numeral X symbolizes the concept of the decade and gives it a European, classic touch. The continuous Roman numerals create a matching pattern to convey the idea and mood of a clock, the expression of time flowing forward. This also represents Kavalan Whisky's decade-long journey from humble beginnings to a globally celebrated brand with a unique flavor. The unconventional design conveys a sense of expansion. The sequential numerals symbolize the distilling process that refines rough oars of grain into delicate drops of a golden whisky that reigns supreme.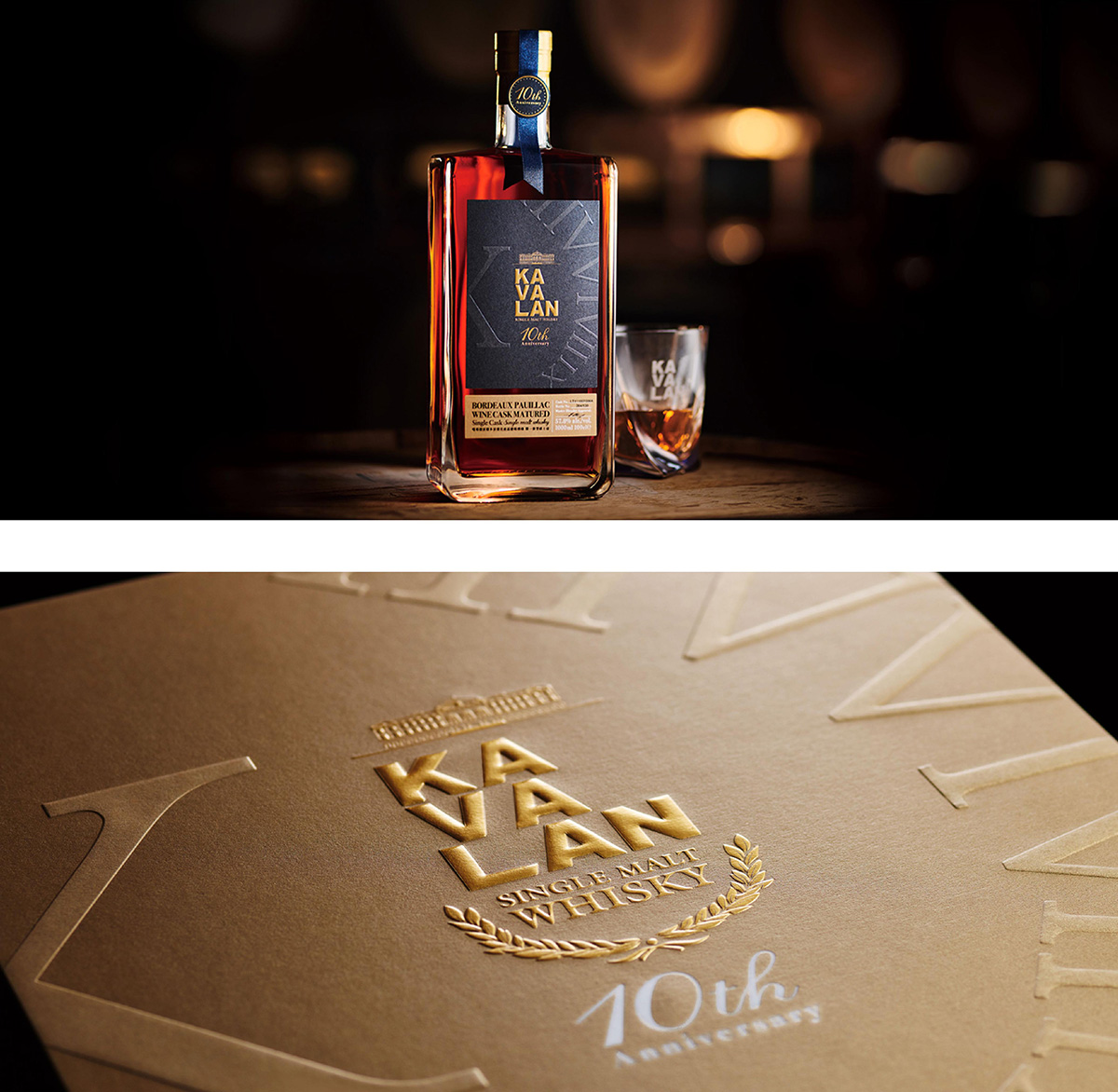 Approach: Package Strategy / Package Design / Package Structure / Printing Planning